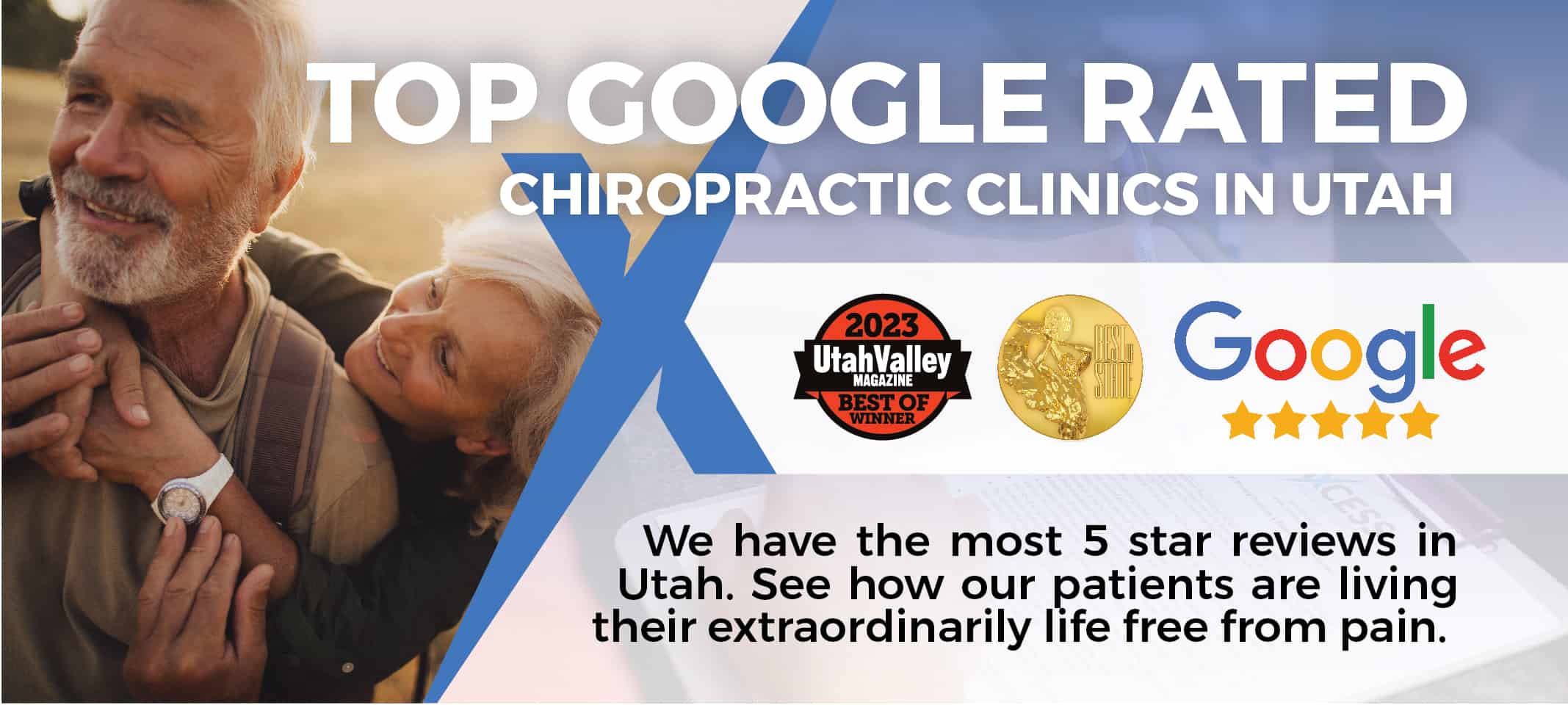 Understand Shoulder Pain Treatment After a Car Accident & How Chiropractic Care Can Help
Common Types & Causes of Shoulder Pain
We Address Shoulder Pain After a Car Accident
Your shoulder is one of the most mobile joints in your body because it can move forward, backward, side to side and in a circular motion. It is very easy to hurt or injure your shoulder in a car accident and even small amounts of discomfort are a sign that there may be a deeper issue.
When one of your bones or vertebrae is pushed out of its specific place through injury,  poor posture, or sitting or driving for long periods of time, this misalignment can cause your muscles, tendons, and joints around your shoulder to become inflamed, overworked or pinched. This can cause anywhere from mild, annoying symptoms or discomfort, to very extreme and debilitating pain.
There are a variety of different types of shoulder pain which include:
Tendinitis: Inflammation of a tendon, most commonly from overuse, or overstretching your shoulder.
Pinched Nerve:  A result of compression or constriction of a nerve that causes numbness,  prickling or burning sensation which radiates outward from the injured area. This is a fairly common shoulder injury from a car accident.
Tear of the Rotator Cuff:  An irritation or damage to the rotator cuff muscles or tendons in the shoulder.
Arthritis:  Painful inflammation and stiffness of the joints, such as the shoulder joint.
Frozen shoulder:  A difficulty in which the shoulder joint tissue becomes inflamed and stiff, decreasing the range of motion available, allowing for abnormal bands of tissue or adhesions to grow together and essentially freezing the shoulder in place.
Bursiitis:  An inflammation of a bursa, a fluid sac to cushion the tendons, joints, muscles, and bones, in the shoulder, knee or elbow.
Dislocation: When your upper arm bone is pushed out of its socket or pops out of the socket that is connected to your shoulder blade.
Shoulder injuries in car accidents are common. It is important that if you hurt your shoulder to get treatment as soon as possible. Shoulder pain should not be taken lightly and can escalate quickly if not addressed. Also, know that to fully understand the injury it is not uncommon to get imaging such as x-rays or MRIs as part of the diagnosis and injury evaluation process.
How Can Shoulder Pain Affect Your Life?
Short Term Impact of Shoulder Pain
Because our arms, hands, and shoulders are used in so many daily activities, having your shoulder significantly affected by injury or pain can greatly reduce your productivity and your quality of life.
Long Term Impact of Shoulder Pain
With shoulder injuries, long-term pain can cause a lack of mobility and chronic inflammation which only leads to persistent pain and over time you may not be able to lift your shoulder due to muscle weakness.
Regardless of which type of shoulder pain you have, if you leave it unresolved for long periods of time only increase your risk for chronic pain and disease.
Lasting Relief From Pain or Discomfort
How Does Chiropractic Care Focused on Your Needs Benefit You?
Any Axcess chiropractor is trained to help decrease stiffness and inflammation. When it comes to shoulder pain, we are trained to look deeper at your shoulder to ensure that we can address the pain appropriately.
Shoulder pain will resolve with chiropractic adjustments and care that:
Address the cause of your shoulder pain
Support & Strengthen the Muscles
Increase Blood Circulation & Tissue Healing
Appropriately Stretch and Adjust the Bones & Muscles
Improve Range of Motion
Decrease Risk of Future Disease
Reduce Potential Arthritic Pain
Through quality chiropractic care, our team can help your shoulder feel better. We will do everything we can and are trained to do to resolve your pain and help you gain mobility in your shoulder. With severe shoulder injuries, chiropractic care may not be enough, and we will always be sure to refer you to a certified and trustworthy specialist who can help you make a full recovery.
At the end of the day, we will empower you to get better and do what it takes to help you have a fast recovery time so you can enjoy your life without unnecessary pain.
If you have been in a car accident in the last 45 days, get a free 30-minute massage on us!
"*" indicates required fields
Address Your Pain & Enjoy Your Life
How We Will Help Resolve Your Shoulder Pain After a Car Accident or Injury
Each and every patient has their own treatment plan. Over a period of a few months, you will have the support and care you need to get better. On the first visit of your treatment, if you were injured in a car accident, we will take a MyoVision scan to evaluate your injuries, and then we will give you specific recommendations to help you know what to do to get better. We promise you that we will help you until you are feeling better and your shoulder pain is addressed. 
Overall, we have seen thousands of patients use our effective integrative approach to treat shoulder pain after a car accident or injury. We have also seen that our patients experience faster recovery and sustained reduction of pain when they follow our treatment plan, and they complete the healing process. 
If you have to hold your shoulder in a specific position to avoid pain, don't wait any longer, come into one of our four locations in Provo, American Fork, Spanish Fork, or West Valley, Utah for a free consultation today!
Find A Chiropractic Location Near You in Utah
No matter the location, each and every member of our team cares about you and your experience. We ask questions and listen to your answers so that we can be sure that your needs are being met. Our number one priority is that you get the care you need, so that you can overcome any pain or discomfort after an accident or injury.
More Articles & Resources About Shoulder Pain
Blog Posts
Who is ready for some great Black Friday Deals and Promotions. We are starting our Black Friday Deals on November 15, 2023 and ending them on December 1st, 2023. These deals are limited and will require someone to come into the clinic or call in to get the specials....
read more
Contact Us
Tired of Dealing with Pain? Contact Us to Get Started Now!
Location
2230 N. University Pkwy Bldg 5, Ste A
Provo, UT 84604
Hours
M/W/F: 9am-6:30pm
T/Th: 2-6pm
S/S: Closed