focused on soft-tissue recovery
What is Decompression Treatment?
Decompression therapy in Utah is a non-surgical, non-invasive, FDA-approved procedure where the spine is gently stretched, which reduces the amount of force against the spine. That reduction in pressure allows for nutrient-rich fluids and oxygen to enter the discs of the spine, circulate better, and in turn help the healing process.
This type of traction therapy is used with the goal of relieving discomfort in your back, neck, and legs. It can also be used in the treatment of bulging or herniated discs.
rejuvenate your muscles & body
How Does Decompression Treatment Work?
Using a motorized traction table, or similar device, the spine is gently stretched. This change in force on the spine can help relieve some of the pressure to the spinal discs and nerves and promotes healing and pain relief.  
What Are The Benefits of Decompression Treatment?
This type of treatment provides a natural and holistic approach to pain treatment and is a great alternative to treating pain with medication. 
Most of us spend a lot of time sitting during the day. Whether it's while work, driving, flying, or playing video games, sitting for extended periods of time can take its toll. Decompression therapy can help relieve pain associated with sitting.
Axcess to a Healthier Body & a Higher Quality of Life
Benefits of Decompression Therapy Include:
Degenerative Disc Disease
Decompression Therapy Combined with Chiropractic Care Can Also Help To Address:
Chiropractic care can be a great addition to anyone's self-care or injury recovery routine. The benefits of receiving chiropractic care include improved sleeping patterns, improved digestion, and can help the body to remain pain free without the use of medication. Adding decompression therapy to your chiropractic routine can help injuries heal, relieve back pain and support a healthier lifestyle without the reliance on pain medication.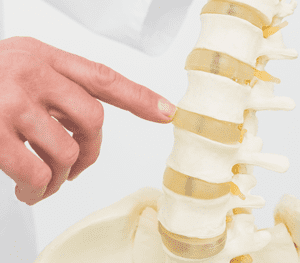 Herniated or Bulging Discs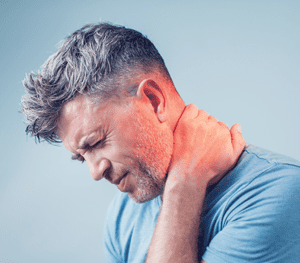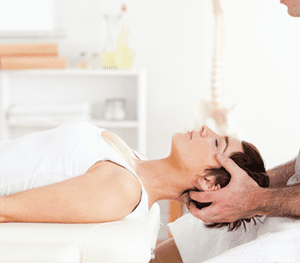 Reduced Range of Motion After an Injury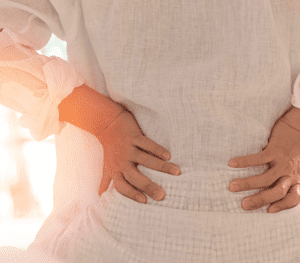 If you have been in a car accident in the last 45 days, get a free 30-minute massage on us!
"*" indicates required fields
you've scheduled a Decompression session; what next?
What Typically Happens During a Decompression Therapy Session? Is it Similar to Traction?
A decompression session can last anywhere from 30 to 45 minutes. Depending on the treatment plan, sessions can be done in as many as 15 to 30 sessions but it typically takes about 6 to 8 sessions before patients will start noticing a difference.
Laying on a motorized traction table, you will have a harness strapped around your lower back and lie either face down or face up. The harness is linked to a computer controlled by one of our trusted chiropractors here at Axcess. During the sessions, your spine will move through gentle cycles of being stretched and then released. These sessions can be very relaxing and it's not uncommon that a patient might fall asleep while receiving treatment.
Part of Our Integrative Approach
How Decompression at an Axcess Accident Center Helps Our Patients – Who Needs it?
Whether it's from injuries sustained in a car accident or wear and tear due to certain lifestyle habits, if you are experiencing any pain associated by herniated discs, bulging discs, pinched nerves, or spinal stenosis, spinal decompression therapy in Utah may be beneficial for your pain relief. 
For those who have any of the conditions listed below, decompression therapy is not recommended:
pregnancy 
severe obesity
severe nerve damage
patients with spinal implants or artificial discs
patients who have had a failed back surgery
spinal tumors or infections
osteoporosis
spinal stenosis
taking blood thinners
not recommended for patients over 70
Find A Chiropractic Location Near You in Utah
No matter the location, each and every member of our team cares about you and your experience. We ask questions and listen to your answers so that we can be sure that your needs are being met. Our number one priority is that you get the care you need, so that you can overcome any pain or discomfort after an accident or injury.
Contact Us
Tired of Dealing with Pain? Contact Us to Get Started Now!
Location
2230 N. University Pkwy Bldg 5, Ste A
Provo, UT 84604
Hours
M/W/F: 9am-6:30pm
T/Th: 2-6pm
S/S: Closed