focused on soft-tissue recovery
What is Ozone Injection Therapy?
Oxygen-ozone (O3) therapy is a non-invasive, alternative medical procedure that increases the amount of oxygen in the body by injecting ozone gas which can support the body's healing ability and relieves pain. 
rejuvenate your muscles & body
How Does Ozone Injection Therapy Work?
Ozone injections are done with a small needle from .5 inches up to 1.5 inches long in our clinics. We inject up to 10ml of Ozone gas intramuscularly or subcutaneously. The ozone gas can travel up to 2 inches or more.  As we determine the locations and areas to inject we look for places where there is increased inflammation, tenderness, or increased muscle tension. Injections can help with alleviating all of these symptoms and more.
What Are The Benefits of Ozone Injection Therapy?
Ozone injection therapy has been shown to support the body's healing process by easing pain for certain injuries, has an anti-inflammatory effect on the body, and can decrease the healing time and lower complication rates following surgery.
Axcess to a Healthier Body & a Higher Quality of Life
Benefits of Ozone Injection Therapy Include:
Treating Pain From Injury
Degenerative Joint Disease
Ozone Injection Therapy Combined with Chiropractic Care Can Also Help To Address:
O3 therapy is commonly used in the treatment of musculoskeletal disorders such as arthritis, herniated discs, and chronic pain of the back, neck, and shoulders.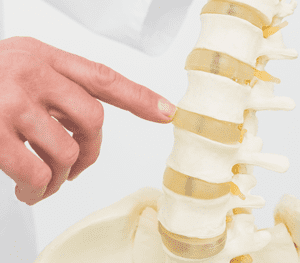 Herniated or Bulging Discs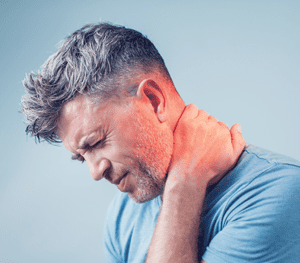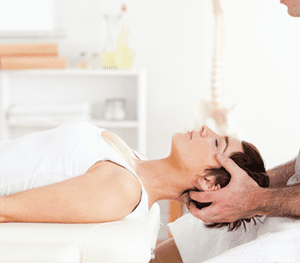 Reduced Range of Motion After an Injury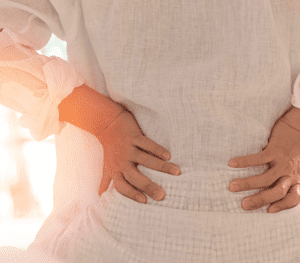 If you have been in a car accident in the last 45 days, get a free 30-minute massage on us!
"*" indicates required fields
you've scheduled an ozone injection; what next?
What Typically Happens During a Ozone Injection Session?
The doctor will evaluate the complaint and needs for ozone injections. They will palpate the region and mark each injection spot with a marker. After this each site will be cleaned with alcohol and silver. These things help decrease the possibility of infection.
At this point, the doctor will load the syringe with O3 created from a generator attached to medical grade oxygen. This will then be injected into the sites chosen. Most patients report a pressure sensation when getting injected. If there is any burning sensation the injection will end soon after that. If there is any burning sensation this often dissipates within 2 to 5 mins or less. Many patients report immediate changes in their pain or symptoms.
Part of Our Integrative Approach
How Ozone Injection Therapy at an Axcess Accident Center Helps Our Patients
One of our patients injured her shoulder in a car accident, and then she fell down the stairs a few weeks later, injuring her shoulder more. Throughout her treatment, we used chiropractic adjustments and a variety of treatments including Ozone injections to reduce pain, speed up recovery, and empower her to live an extraordinary life. 
She was very committed to a quick recovery, and because she stuck to her treatment plan, we were able to empower her to regain full range of motion and relieve her pain in her shoulder, arm, and neck. We love that through our quality care she is now able to participate in everyday activities, like exercise, driving, and sleep without unnecessary pain.
Stop struggling unnecessarily, let us help you get the care you need to recover. Come get ozone injection therapy at any of our four Utah locations.
Find A Chiropractic Location Near You in Utah
No matter the location, each and every member of our team cares about you and your experience. We ask questions and listen to your answers so that we can be sure that your needs are being met. Our number one priority is that you get the care you need, so that you can overcome any pain or discomfort after an accident or injury.
Contact Us
Tired of Dealing with Pain? Contact Us to Get Started Now!
Location
2230 N. University Pkwy Bldg 5, Ste A
Provo, UT 84604
Hours
M/W/F: 9am-6:30pm
T/Th: 2-6pm
S/S: Closed