Alpha Stim is a FDA cleared device which helps to build Alpha Waves in the brain. This causes the brain to relax and reduce stress. Alpha waves induce feelings of calm, increase relaxation, and can allow creative thinking. Alpha waves can be achieved by other means like meditating, deep breathing, practicing mindfulness, Yoga, and even Aerobics.
With Alpha Stim the treatment time is 40 mins on average, but can be as little as 20 or up to multiple hours. If someone is having an acute anxiety attack in can help reduce the symptoms and allow for them to get into a alpha wave space immediately.
We recently we on ABC4 & Good Things Utah to talk about Alpha stim and its benefits. When combined with acupuncture it can even be more effective. Watch the video to learn more about alpha stim, anxiety, car accidents, and the effectiveness of the device.
There are 4 things that Alpha Stim has been cleared to treat
INSOMNIA
ANXIETY
DEPRESSION
PAIN
Alpha stim can be used daily for anxiety and even be prescribed for at home use. You will need a prescription from your Chiropractor or other health physician to obtain a device. The alpha stim aid device does cost $840 as of May 2022 and includes a 5 year warranty on the device. It comes with extra ear clip pads and the solution needed for those pads. Axcess Accident Center is offering a discount on trying out the device in its clinics through May of 2022. Call up and mention Good Things Utah and receive 50% off your first treatment.
Alpha stim is used for patients after car accidents as well. We have had patients with anxiety driving after a car accident and they seem to have less anxiety driving after using alpha stim. If they are willing to combine that with acupuncture the effects can even be more noticeable. At Axcess Accident Center we are always looking for ways to help our patients be better quickly and effectively after being injured.
Alpha Stim has a website that shows over 140 studies with improvement in anxiety, depression, insomnia and pain. The VA (Veterans Association) uses this device frequently to help its Vets with these symptoms that contribute to PTSD and pharmaceutical use. This device could be considered and electroceutical as it uses a small microcurrent with specific waves to help the brain create Alpha Waves.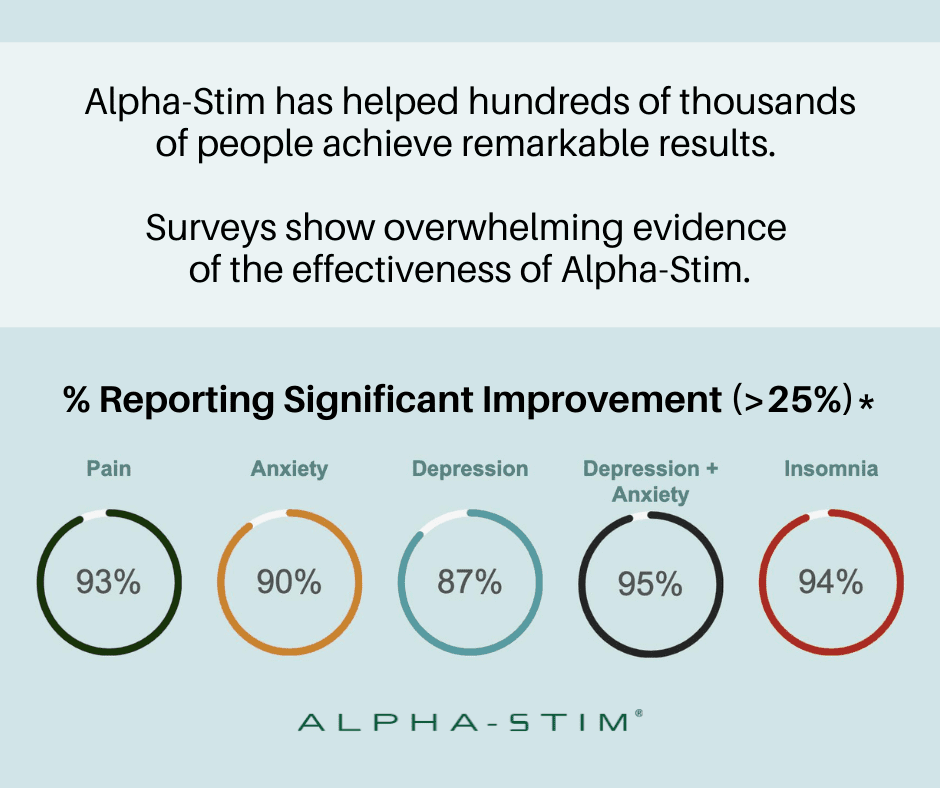 Schedule an appointment at Axcess Accident Center to experience your Alpha Waves. Start the process of reducing stress, decreasing anxiety, improving depression, and start sleeping better. Call 801-701-8222 or schedule ONLINE today. Visit any of our four locations currently in Salt Lake County or Utah County.